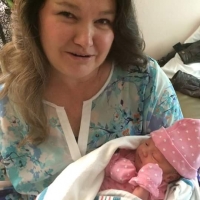 Vivian Malson,
Women and Children,
Director of Children's and Women's Ministries
work: 850-665-2203
Email: Vivian@floridahope.org
Facebook: facebook.com/vivian.malson
Vivian is a wife, mom and grandmother (and when you see her love on Aubrey and Chloe, you can detemine the order).  Vivian invests her life into the people God brings into her life, to ensure they know that in Christ all things are made new!
Vivian is also the founder and CEO of Be One, an outreach ministry transforming the lives of the families of homeless students in Santa Rosa county.
Looking to serve or get involved? Let us know how we can help in the form below.
Address
3220 Avalon Blvd
Milton, FL 32583
Email Us
info@floridahope.org