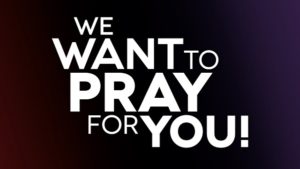 We cherish the opportunity to pray for you.
 Please fill out the following form.  You can mark if these are private requests:
  Submit Your Prayer Request
Submit Your Prayer Request
When you pray for one of the requests below, be sure to click on the I prayed for you button so that we can let the requestor know how many times their request has been lifted up.
| Request Title | # Prayers | Submitted On | |
| --- | --- | --- | --- |
| Prayer for my children | 1 | October 15, 2018 | Details |
| Please pray | 1 | August 14, 2018 | Details |
| MS mindgame | 11 | April 29, 2018 | Details |
| More family issues | 11 | April 29, 2018 | Details |
| Family issues | 12 | April 29, 2018 | Details |
| My sister | 19 | April 26, 2018 | Details |
| Promises of GOD Recovery | 19 | April 26, 2018 | Details |
| The Families of Hope | 24 | April 24, 2018 | Details |
Prayer for my children
Please pray for my children and the children of our nation. Lord, help our children Russell Ceaira and Sydney to listen to what You say, and to treasure Your commands. Tune their ears to wisdom, and help them concentrate on understanding (Proverbs 2:1-2. Instruct Russell, Ceaira and Sydney in the way of wisdom and lead them along straight paths (Proverbs 4:11). in the mighty name of Jesus Christ Amen
Please pray
[We read] In the King James Bible, Ezekiel 22:30: "And I sought for a man among them, that should make up the hedge, and stand in the gap before me for the land, that I should not destroy it: but I found none." O God, please help us and teach us to build a wall [of prayer] around the USA, Canada, Poland and Great Britain. Are you ready to stand in the gap, where God is the Helper and Teacher? Please pray that Great Britain, Poland, the USA/Canada would overcome for: (The Acts 26.18). * Poland, pray for freedom from dead religion to saving faith of Jesus Christ as the Saviour and the Lord by faith only, * the Church in the USA & Canada & Great Britain – Pray for repentance and cleansing of the church - Matt. 3.12 "Whose fan is in his hand, and he will thoroughly purge his floor, and gather his wheat into the garner; but he will burn up the chaff with unquenchable fire." * my family: 1. Stir up the hearts of my family for ministry for me, my wife Dorothy, our daughter Ann, and our sons Peter and Daniel - "..but as for me and my house, we will serve the Lord" Joshua 24.15 2. Pray for God's will, wisdom, discernment, revelation and recognition for me and my family; I ask God for Edmund's work situation, God's direction for Edmund , Dorothy, Peter, Daniel and Ann (also God's protection over the company where she works), 3. God's order in my work. I ask God for great wisdom at my work. Blessings and the knowledge of Jesus Christ for my bosses. Thank God for the continuation of my work. Edmund & Dorothy Krzeminski
MS mindgame
What a wonderful site! Prayer is a priceless privilege-and a powerful weapon! Diagnosed w/the gift of MS, 3 days after Christmas. Please pray that I will remain a light for Christ, an encouragement of others, one who inspires-and shows we can have peace in the puzzle, and joy on the journey! Your prayers will impact someone else. THANK YOU!!! ???
More family issues
Please pray for our son Dtew who is dealung with a bad split from his girlfriend. She threaghten violence against him and he struggled with what to do. He has a big heart and wanted to find a way to help her. It was hard for him to realize he couldn't solve all her problems.
Family issues
My soon to be son in law has been diagnosed with a bad Aortic heart valve and has been seeing a surgeon for options on replacing it. At 1 am this morning, he awoke from sleep with a bad heart fluttering and chest pain and is currently at the hospital being evaluated for a possible heart attack. Please lift Ben up and ask for wisdom for the doctors and peace for Ben and Sarah as they nove through this event.
My sister
Peggi Ridgway (Oklahoma) With inoperable cancer
Promises of GOD Recovery
Please pray we find a location soon so we can start leading people to JESUS and out of the bonds of addiction. In JESUS name Amen! THANK YOU
The Families of Hope
Praying for all the families of Hope Church.
Thank you for lifting up this request in prayer.